This quest will expire after the events at the Mechonis Core.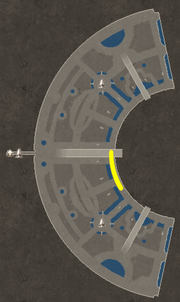 Collection Quest 2 is a Timed Quest in Xenoblade Chronicles. It can be received from an Alcamoth citizen. He can be found between 6:00 and 18:00, pacing along the eastern wall of the ground floor, just south of the main escalators.
Objectives
Results
"You completed the Alcamoth resident's request and collected all the items he asked for."