H Ether Boosters are Mechonis boosters in Xenoblade Chronicles. They can be bought at the Machina Refuge.
Appearance
For other armour pieces with the same appearance, see Armour Recognition.
Fiora II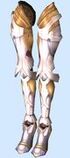 Sources
Shops
One slot
Enemy drops
Note: For any enemies listed with a 0% drop rate, the item can only be obtained using Yoink!
One slot