Home
Talk

14
4,525pages on
this wiki
Welcome to the Xenoblade Wiki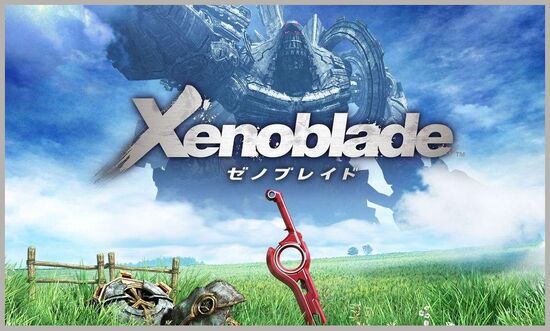 The wiki for Xenoblade Chronicles and Xenoblade Chronicles X that anyone can edit!
In the 3 year(s), 10 month(s) and 17 day(s) since this wiki was created, we have written and maintained 4,525 articles

About this wiki • Manual of style • Recent changes • Forums
Be sure to check out our sister wiki, the Xenosaga Wiki!

Please note that this wiki is still under construction!
This Wiki contains spoilers that may or may not be unmarked, especially comments!
News
Xenoblade Chronicles X is coming in 2015, and the Xenoblade Wiki is gearing up to cover it. Xenoblade Chronicles 3D is also being released soon. You can find a list of recent events regarding the games here:
Upcoming event! March 6th, 2015: A Direct Show about the gameplay of Xenoblade X will be streamed by Nintendo and Monolith Soft in Japan at 22:00 (JST, UTC+9), meaning in North America 5:00 (PST, UTC-8) - 8:00 (EST, UTC-5) and in Central Europe 14:00 (CET, UTC+1).
February 26th, 2015: Monolith Soft has updated the Xenoblade X website revealing some informations about two new characters, Lao and Douglas, and about time and weather changes on the planet Mira, in particular the specific time changing possibility on the Rest Spots.
February 23rd, 2015: Siliconera translated a tweet from Monolith Soft's Twitter account announcing that Xenoblade Chronicles X has an auto-run feature. However, the director advises people to use it sparingly. The tweet also announced that the ability to skip travel from Xenoblade Chronicles will be returning.
February 19th, 2015: Monolith Soft has updated the Xenoblade X website revealing some informations about a new character, Ru, and about new game mechanics, the Frontier Net, the Data Probes, the Segment Map and the Hopper Camera.
February 17th, 2015: A new trailer of Xenoblade Chronicles 3D is revealed and titled Introduction Video.
Universe
Getting Started
To write a new article, just enter the title in the box below.
Not sure where to start?
Adding Content
Climbing Bionis
Links to other
Xenoblade
related websites:
Featured Article
Colony 9 is the starting location of Xenoblade Chronicles and the first fully explorable area. It is the home of Shulk, Reyn, Fiora, and Dunban, and is located behind Bionis' right kneecap...
Blogs
Affiliates
Also by Monolith Soft

Xenosaga Wiki

Baten Kaitos Wiki
Operation Rainfall

The Last Story Wiki

Pandora's Tower Wiki